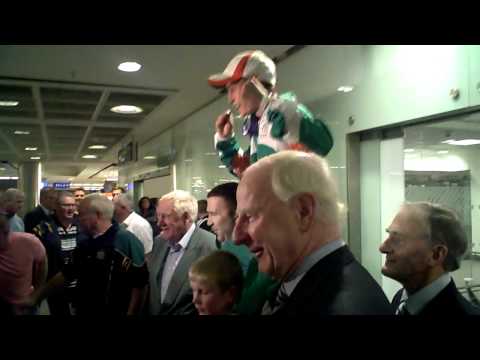 Ireland's Youth Olympic Team returned home to a great reception at Dublin Airport, coordinated by the Olympic Council of Ireland President Pat Hickey.
Ireland's Ryan Burnett led the team into the waiting crowd of family and friends, National Federation officials, television journalists and photographers.
The first ever Youth Olympic Games was an outstanding success and provided the young athletes and officials around the world.