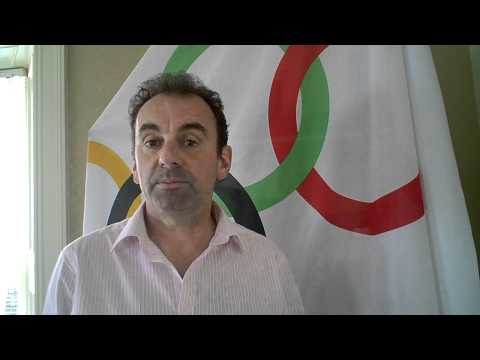 With 400 days to go to the Opening Ceremony of the London 2012 Olympic Games, the Olympic Council of Ireland (OCI) has issued the 2011 Olympic qualification programme for eleven key sports.
In particular, many eyes will focus on the month of September where the Irish boxing and show jumping teams will challenge for vital Olympic qualification places.
Pat Hickey, President of the Olympic Council of Ireland commented, "Qualifying for the Olympic Games in any sport or discipline is now extremely difficult – and the months ahead are critical in terms of the size and shape of Ireland's Olympic challenge for London. I'm confident that we will see many excellent qualifiers emerging in the next six months".
Mr. Hickey said that athletes in the sports of swimming and athletics had many windows of opportunity to achieve Olympic qualification in regular competitions in the months ahead – while many other sports had specific qualification events.
"At the following events the cream of Ireland's athletes will have the opportunity to achieve either personal qualification or to qualify a position for Ireland," he said.
2011 Olympic Qualification Events – The events are:
Boxing (Mens) (September 22: World Championships, Baku, Azerbaijan), Note: The qualification opportunity for Women's Boxing does not arise until the Women's World Boxing Championship (May 21-June 10, 2012) in Chongqing, China. Canoeing, Flatwater (Aug 17-21: World Championships, Szged, Hungary),
Canoeing, Slalom (Sept 6-11: World Championships, Bratislava, Slovakia), 3 Day Eventing (Aug 25-28 European Championships, Luhmühlen, Germany), Show Jumping (Sept 13-18: European Championships, Madrid, Spain), Hockey (Aug 20-28:
EuroHockey Nations Championships, Mönchengladbach, Germany), Modern Pentathlon (July 27-Aug 1: European Championships, Medway, UK), Rowing (Aug 28-Sept 4: World Championships, Bled, Slovenia), Sailing (Dec 3-18: World Championships, Perth, Australia), Shooting (Sept 3-14: World Championships , Belgrade, Serbia), Taekwondo (June 30-July 3: World Qualification Tournament, Baku, Azerbaijan).
The sports of Badminton, Equestrian Dressage, Judo, Tennis and Triathlon use world rankings achieved by specific close off dates in 2012.
All other Olympic sports and athletes have opportunities of achieving qualification throughout 2011 and 2012.
(Pictured: Lee Valley White Water Centre for Canoe Slalom competition which will be hosting five days of action across four events)
Further Information:
Martin Burke, OCI Sports Director 01 866 0555
Jack McGouran, OCI Media Attache 086 856 2649